Speaking in tongues: How learning to speak our lenders' language is helping us to unlock the future
"You focus on the lending; we'll look after the technology."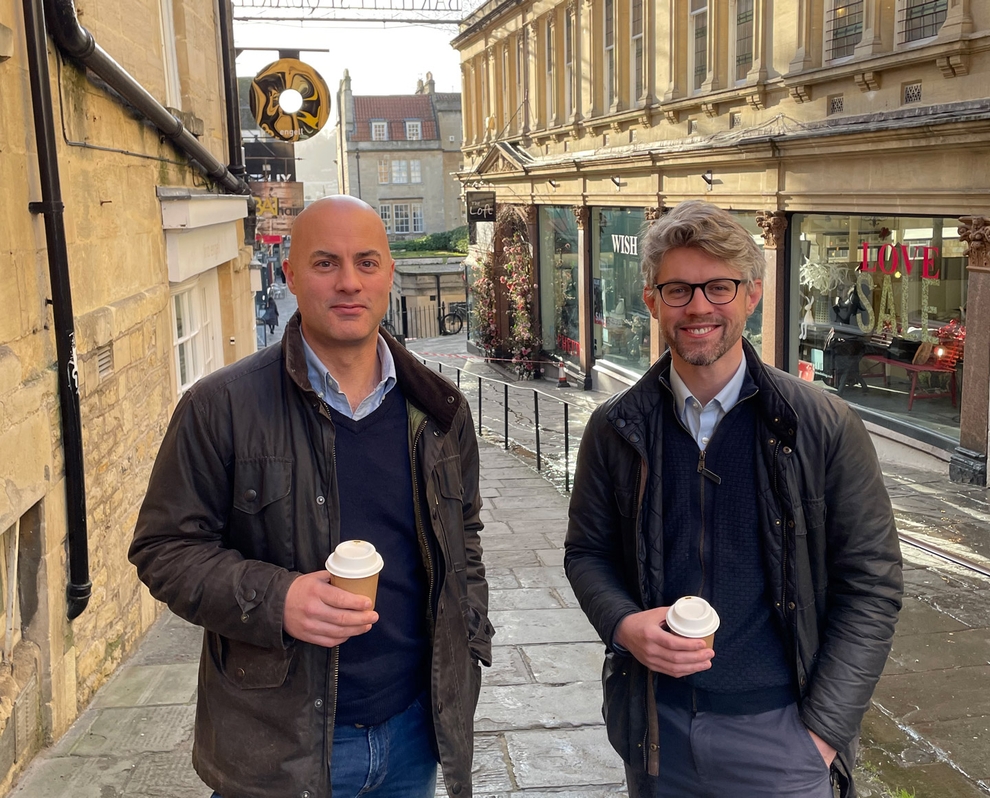 That's the way we've always done it at Dancerace. And for 30 years, it's worked. We've helped our clients to grow and expand, and broken new technological ground for our sector.
Every so often, though, our approach has failed. We focused on the wrong features. Made incorrect assumptions. Built functionality that lenders didn't ask for.
Every time we came unstuck, the solution was the same:
To find out what our customers are really thinking.
To do that, we must speak our lenders' language.
So, we've changed the way we do things. Since 2019, we've focused on hiring experts from the 'lender-side' of the receivable finance and wider ABL sector, to work alongside and within our worldclass technology team. The goal: to better support our users and make more informed design and development decisions.
Our 'Speaking in Tongues' strategy started with Alexis Barresi, our Head of Client Services in Australia. With 12 years' ops, sales and client management experience at Thorn Group, Oxford Funding, Bank of Queensland and Bibby Financial Services, Alexis has an intimate knowledge of how Australian ABL lenders operate and the challenges they face when implementing new core systems. And because Alexis had used our OS for many years, she knew our strengths and weaknesses – often better than we did!
Alexis quickly proved the power of speaking our lenders' language and has since helped us to grow and grow across Australasia. We knew we were onto something.
Step forward Chris Coleman, our Head of Business Development. Based in the UK, Chris spent ten years of his career building complex ABL and invoice finance deals for RBS, Santander and Lloyds Business Group, before a bonus four years in commercial finance lending technology. As a result, Chris knows how lenders think, how their products work and what it takes for them to grow – including their sales, underwriting, onboarding and client management processes. Since joining us in 2021, Chris has worked tirelessly to challenge the way we think about ourselves, gather marketplace feedback and bring new lenders onboard, including in Europe and North America.
We'd already worked with Louisa Templeton, our Customer Excellence Manager, for many years. As a Dancerace system user at Bibby Financial Services, Nucleus Commercial Finance and Aldermore Bank, Louisa understands first-hand the operational challenges faced by different teams in large lending businesses, having spent 12 years in ABL. For our lenders, Louisa is the perfect teacher, able to show – with lived experience – how users can use our systems to make their lives easier every day, and how they can drive maximum value from their Dancerace system.
Dave Norman joined us after nine years at Bibby Financial Services. There, Dave was tasked with building software solutions for complex lending propositions – translating data, system and integration requirements into deliverable projects. He knows better than anyone how difficult it can be to implement new core systems inside lending businesses. As our Systems Delivery Manager, Dave works with Alexis, Chris and Louisa to make sure we deeply understand our lenders' requirements, and that we engage each of our lenders' teams when we're driving their digital transformation.
Most recently, we welcomed Sharon Cross, our new Product Trainer. Sharon joined us having spent 16 years at Bibby Financial Services, where she worked as both a client manager and a trainer for their different lending teams. The effectiveness of our products depends on us knowing how lenders work and why they do what they do. Sharon is the perfect person to answer these questions, having spent her career teaching teams how to perform the onboarding, sales, risk, ops and client management processes that our systems facilitate. Sharon helps our teams to better understand our users and to provide more effective system training for our new and existing lenders worldwide.
It's working!
Alexis, Chris, Louisa, Dave and Sharon have brought nearly 50 years of receivable lending experience to our team. This has helped us to grow at our fastest-ever rate, by better serving our community of new and existing lenders.
There's always more work to do, and that's where you come in. If you're a receivables finance professional looking for a new challenge in the UK, Australia or New Zealand, we want to talk to you.
Email info@dancerace.com with your CV, and follow our LinkedIn page to stay informed of our latest vacancies. Onwards!
This article was originally published on LinkedIn: https://www.linkedin.com/posts/elliot-avison-76877897_abl-activity-7025801822187450369-WmO7?utm_source=share&utm_medium=member_desktop