Industry: Dancerace sponsors 2022 Business Money Annual Review
We've partnered with UK publisher Business Money to sponsor their 2022 report on the UK receivables finance sector – an indispensable annual guide to the state of the industry.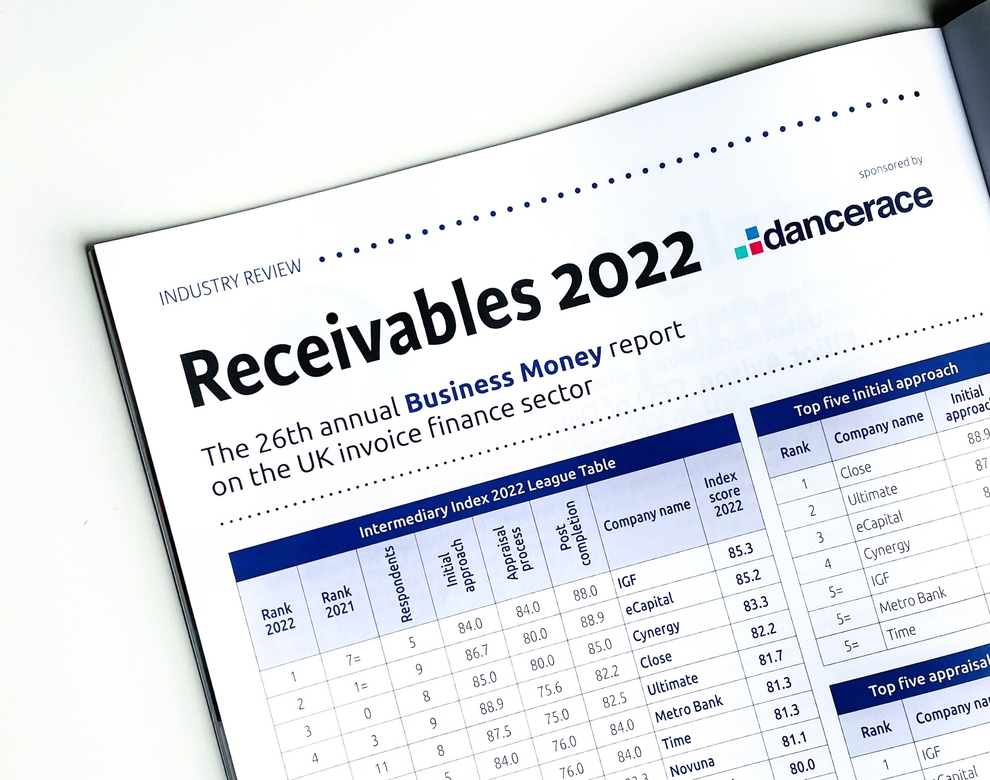 Now in its 26th year, the report – compiled from surveys with lenders and 180+ financial intermediaries – provides a comprehensive overview of lenders' performance and the relative wealth and health of the UK invoice discounting and factoring sector.
After a tumultuous three years, the story told by the report is a positive one:
Five new lenders made it into the Intermediary Index top ten – a measure of lenders' initial approach, appraisal process and service post-completion
Average sales growth increased by 37% on 2021*
Average advances were up 31% on 2021*
Average client volumes were up 12% on 2021*
Perfect partnership
Our thanks go to Sophie and the Business Money team for the opportunity to sponsor the report, which features so many of the lenders we work with.
60% of the top-performing lenders in the Intermediary Index depend on Dancerace as their core system for invoice finance. This includes 4/5 of firms that joined the top ten for the first time. Report data shows that UK lenders using our system served, on average, 43% more clients per staff member than those using other systems.*
To read the Business Money report, click here (subscription required). To find out more about how we support lenders like yours, contact our ABL experts today. See you next year!
*Based on lenders that shared performance data for report