News: Elliot Avison joins TRF News Editorial Board
Dancerace CEO Elliot Avison has accepted an invitation to join other lending and technology leaders and academics on the Editorial Board at TRF News.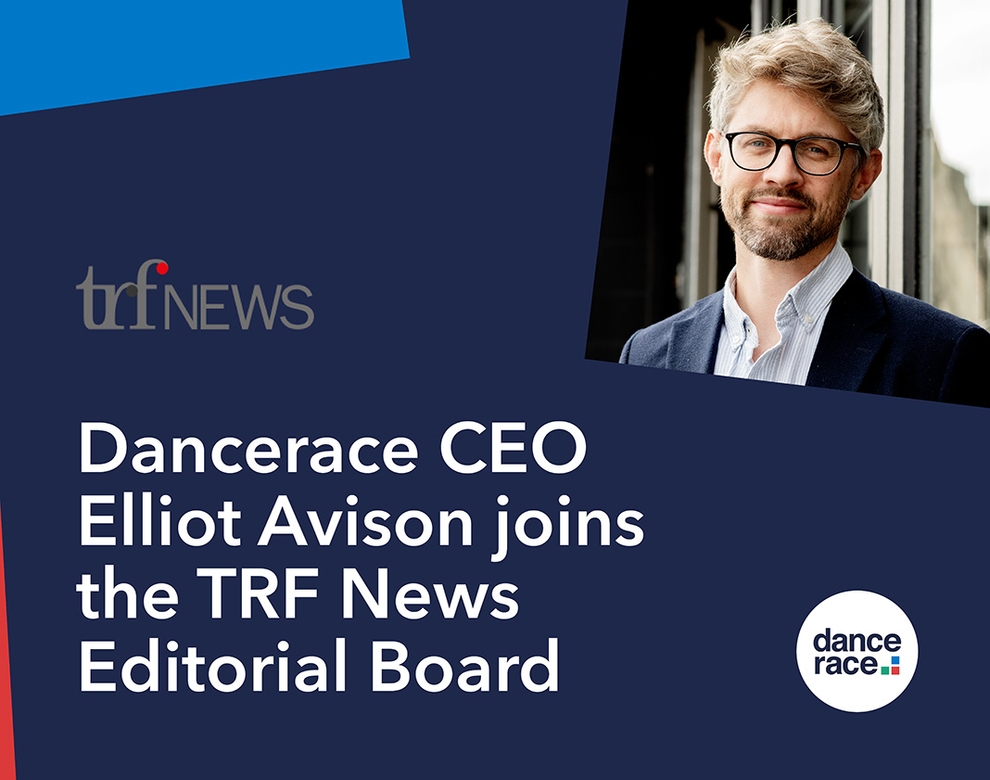 Founded by BCR Publishing, TRF News publishes in-depth comment and analysis on issues affecting the receivables finance sector worldwide, plus a daily industry newsletter. As a board member, Elliot will share his insight and help shape industry thinking around the future of finance, in line with Dancerace's mission to better serve lender and borrower businesses via technology.
"The next ten years will be pivotal for the ABL industry," says Elliot. "As a sector, we have an opportunity to play an important role in rebuilding the world's economies and fostering growth in new markets.

"Sharing ideas and best practices will be essential to help us to realise this opportunity. So, it's a privilege to have been asked to join the Editorial Board at TRF News – a publication that has long been at the heart of commercial finance."
To subscribe to TRF News daily newsletter, click here.